02.11. Mina Hava: Für Seka, 6 p.m.
What remains are a handful of photographs and the fear of her father, the worry about her mother and brother, the knots in her chest. In her early twenties, the narrator reconstructs her parents' journey from Bosnia to Switzerland and searches for threads to their present. In the process, she comes across the prison camp in Omarska and discovers that there today ore
is dismantled. The war that took place just a few years earlier has almost been forgotten. In her debut, Mina Hava links history with personal experiences, losses and fears – and sheds light on what history means for landscapes and bodies.
Moderation: Tatjana Vogel
In collaboration with
the Stadtbibliothek Bremen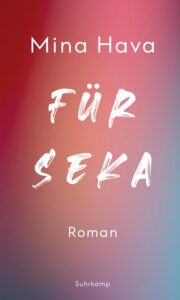 Stadtbibliothek Bremen
Am Wall 201
D – 28195 Bremen