25.10. Polina Panassenko: Tenir sa langue, 7 p.m.
Migration and identity – it has to be told again and again. This novel, which has won several awards in France, tackles this major issue over the seemingly trivial difference of just a few letters: Polina becomes Pauline when she comes to France with her parents after the end of the Soviet Union. How can she become Polina again, preserve her memories of a secure childhood, and still live well in France in the present? Lively, wistful, but also with a sense of the comic, this novel has a very special sound.
Moderation: Elisabeth Arend
The conversation is conducted in French
and translated into German.
Admission
In cooperation with
the Institut franҫais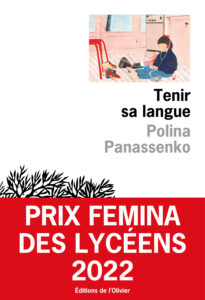 Institut français
Contrescarpe 19
D – 28203 Bremen