30.10. Opening / Ulrike Draesner: Die Verwandelten, 7 p.m.
Welcome

Libuše Černá Festival management
Dr. Andreas Bovenschulte Mayor / Senator for Culture
Cornelius Neumann-Redlin Business associations in the state of Bremen
NOTE: Please register by October 24 at the following email address.
anmeldung@globale-literaturfestival.de
In cooperation with the Senatskanzlei and the Verein Unternehmerverbände im Lande Bremen e.V..
Ulrike Draesner is one of the most distinguished writers in the German-speaking world.
Literature. Her novels and texts focus on the historical dimensions of Europe as well as on media and scientific developments.
In her 2023 novel, The Transformed, all the characters are connected by hidden experiences of violence – displacement, flight, trauma – in a wide-stretched web through their family stories of intertwined women.
Draesner's linguistic magic finds words even for silences and evokes polyphonically and poetically the power that makes people survive.
Moderation: Silke Behl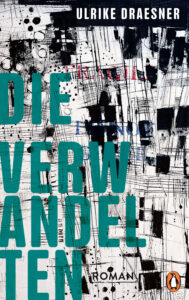 Bremen City Hall
Am Markt 21
28195 Bremen