31.10. Alice Hasters: Identitätskrise, 8 p.m.
Identity. Kind of exhausting. But nevertheless necessary for the formation of societies and also for people quite personally, even if one rejects the subject or carries several identities within oneself.
Crisis. A word that seems to dominate our time like no other. In her personal text, Alice Hasters links these fields to one of the driving engines: doubt. This can be helpful when looking to the future.
Moderated by Viktorie Knotková
Admission
In cooperation with the
Kukoon Cultural Center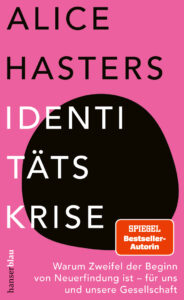 Kukoon Cultural Center
Buntentorsteinweg 29
D – 28201 Bremen