31.10. FEMPIRE-PODCAST - Rasha Khayat in conversation with Slata Roschal, 11.00 am
On whose shoulders do today's women writers stand? While the literary canon prescribes countless men writing as a compulsory program, silence remains around literature's female role models – and with them all their perspectives, experiences, and themes. Author Rasha Khayat invites other women writers to talk about the influence of their writing heroines. They talk about reading, books, the shackles of patriarchy, and most importantly, the women who shaped them. Each author brings a different one to celebrate their life and work! In this special edition, Rasha Khayat will speak with Slata Roschal – Live in front of an audience at Kaffee Krach.
Introduction: Tatjana Vogel
Doors will be open at 10:30 a.m., so you can get
coffee and cake before
the recording begins at 11.00 am.
In cooperation with
Kaffee Krach.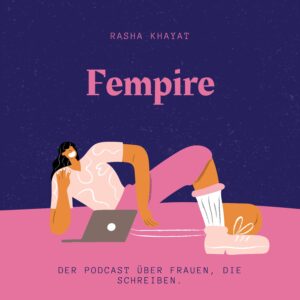 Kaffee Krach
Friesenstrasse 16
D – 28203 Bremen